About Rocky Mountain Insurance Advisors: Auto Insurance, Home Insurance, Life and Business Insurance Advisors
Our Definition of a Higher Standard
The standard that dictates our philosophy as a business isn't something we came up with… it's more than a set of rules and regulations.
Our Mission Statement:
Our ultimate purpose for engaging in the Colorado insurance marketplace is to glorify GOD (The Lord Jesus Christ) as we conduct business. We therefore operate in a manner consistent with His will; endeavoring to honor Him as we strive to accomplish all He expects of us both individually and corporately.
Each day we recommit to the goal to provide the residents and businesses of the state of Colorado the most satisfying insurance buying and servicing experience possible. To this end, we believe it absolutely necessary to first earn and then retain their trust. We do so by:
Holding ourselves to the highest moral and ethical standards of conduct by always operating in a manner characterized by integrity, honesty and accountability; and
Continually acquiring additional education in order to better represent the insurance contracts we provide as we fulfill our role as advisors, first and foremost.
An Open Letter From Our Founder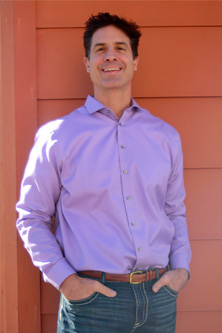 Throughout my many years in the insurance industry technology has grown by leaps and bounds to the point that we're able to do things that we never would have dreamed possible only a decade ago. I've watched technology bring us together and in some cases, separate us. So many things are being handled online via email and customer portals. It's exciting to be able to provide service in such a quick and efficient manner. However, I still believe personal service is best provided by people. You don't build a relationship with technology. At Rocky Mountain Insurance Advisors, we personally invest our time, talents and training in the people we serve. Our word is still our bond and a handshake still means something… "old-school"!
Thanks for visiting our website. We look forward to meeting and servicing you!
Sincerely,
Bob Willig
Owner & Founder, Rocky Mountain Insurance Advisors
About the Owner
Born and raised in Southern California, Bob graduated from the University of Washington in Seattle in 1989 with a Bachelor of Arts in General Studies with a Business Marketing emphasis. After spending most of his professional career in the health club industry, he became licensed to sell insurance in 2001. He went on to own and operate an affiliate of the CoWest Insurance Group from 2003 through 2009. Bob then founded Rocky Mountain Insurance Advisors in 2010. He has resided in Colorado since 1996 and is the very proud father of one daughter (Ginger) and one son (Brock). In his personal time Bob enjoys exercising, reading The Word of God (The Holy Bible) and studying all things Theology.
Favorite Movie: Cool Hand Luke
Favorite Colorado Activity: Snow-tubing with his family.
Personal Quote: "I can do all things through Christ who strengthens me." (Philippians 4:13, The Holy Bible)